Erotcia Writing ~ L.W. Boudreaux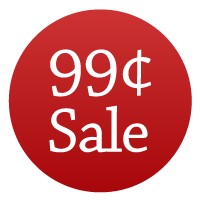 Two Previously Unpublished Taboo Erotica Stories Included
Travel to a far-away galaxy in Erotcia Alien Romance.
Get your saddle ready in Erotcia Cowboy.
Open wide and say "ah" with Erotcia Doctors.
Three is the magic number in Erotcia Vacation
Overtime is so much fun in Erotcia Office.
Who left their prints on the copy machine in Erotica Group Sex?
There's more in the desert than dirt in Erotcia Old Man.
Days equals clothes off in Erotcia Older Man, Younger Woman.
Mr. Roboto goes loco in Erotcia Science Fiction.
Better listen to the boss in Erotcia Spanking.
Teacher's pet gets taken care of in Erotcia Teacher.
Plus, two previously unpublished stories for free.
If you like variety, fast-paced stories, and loads of steamy sex scenes, Erotcia Writing is for you.
ALWAYS CHECK THE PRICE BEFORE YOU PURCHASE
NEVER MISS A DEAL – JUST ADD SPICE!