Lord of Monster Girls ~ Aya Ocean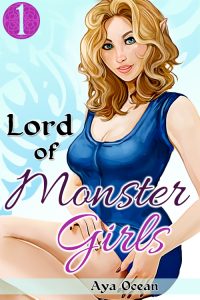 Gen Jiko died in a flash and mysterious forces have decided to meddle in the flow of reincarnation. He's thrust into a world of magic and monsters with your standard kit; a dagger, a pouch of coins, and common clothes. Oh, and the magical ability to change the sizes of things around him?!
His first quest is to rescue the elven beauty, Liana! The toughest part isn't the green goblins, but the woman he's saved. Will he be able to handle the pride and passion that Liana brings to the bedroom? What happens when lust takes over and his new power runs out of control? As her clothes shrink, her curves swell, and the temperature rises!
ALWAYS CHECK THE PRICE BEFORE YOU PURCHASE
NEVER MISS A DEAL – JUST ADD SPICE!