Utterly Disturbing ~ Anjelica Silber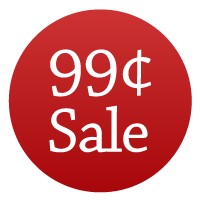 This volume contains two of Anjelica's and Alexis' naughtiest novellas.
Disturbing Confessions
The free-spirited Bella and the prudish Derek have enjoyed a stable relationship. Still, things are not as hot as they used to be. To rekindle their passion, the two decide to spend a romantic holiday abroad. The night before leaving, Derek discovers photographs of Bella that show just how little he knows about her. His girlfriend has a predilection for certain BDSM practices and her mind is just as dirty as her mouth…
Acts Of Gross Indecency
Up until the age of 24, I remained a virgin. I'd always had a rather perverted mind, but it wasn't until after my father's death that I could start a new life. In London, I would gain as much experience as I possibly could with the money he had left me. But losing one's virginity can be a terribly humiliating enterprise…
ALWAYS CHECK THE PRICE BEFORE YOU PURCHASE
NEVER MISS A DEAL – JUST ADD SPICE!