Corrupted Vows ~ Kiana Hettinger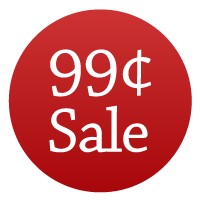 Caitriona
I'm having my ex's baby.
Safe to say that's not ideal.
Especially because he doesn't even know that I'm alive.
Now my son's life is on the line
and I'll do whatever it takes to protect him,
including getting back together
with the man who tore my heart and soul apart.
Gabe
I saw her die in a fire.
But then like a phoenix,
She has risen from the ashes.
She's no longer the sweet and innocent girl I loved.
She's tough, feisty and passionate.
I'm drawn to her in ways I never imagined.
Someone made the biggest mistake of their life
by trying to take our son away.
I will destroy anyone who gets in my way.
There will be blood.
And it won't be mine.
Corrupted Vows is the fifth interconnecting standalone in the Mafia Kings: Corrupted series. No other books should be read prior to this.
ALWAYS CHECK THE PRICE BEFORE YOU PURCHASE
NEVER MISS A DEAL – JUST ADD SPICE!