The Futa Mistress (Books 1-3) ~ Bella Beaumont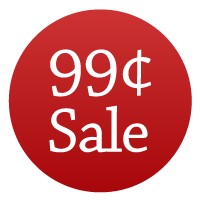 Minnie is a sweet, lovable girl. She's fun-sized and enjoys being a maid for rich families, even if she's treated badly sometimes. It helps her mom out, so she puts up with the bullies.
But Minnie is also hiding a huge, juicy secret between her legs that throbs at the worst possible times! It doesn't help that anyone who finds out about it seems to get obsessed with the massive thing.
In the end, Minnie knows she has to give in to her base desires, because her urges won't be satisfied until she relieves herself over and over, filling and draining her monster in every warm hole she finds—whether it belongs to the rich bully stud, the kindhearted quarterback at school, or her own friends!
(Contains the first three books in "The Futa Mistress" series)
ALWAYS CHECK THE PRICE BEFORE YOU PURCHASE
NEVER MISS A DEAL – JUST ADD SPICE!