Temper: Deference ~ Lila Mina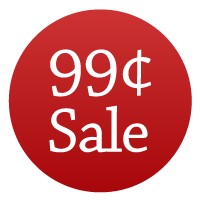 Domineering martial arts instructor Honda has a terrible secret. He needs to find someone who will submit to him, no questions asked. Someone strong enough to handle his raging and spiraling needs that endanger his wife Yuki. His student, hot-tempered and sharp-witted Lana, is the perfect match and he picks her to become his submissive. To his annoyance, Yuki meets Lana and sparkles fly between the two women, igniting another fire that brings them together.
But for Lana, Honda's extreme demands do more than meet her darkest desires. Something inside her is triggered and stirs. Something that will slowly eat her from within and that threatens them all. As mortal danger looms on the horizon, will the trio's fierce passion be enough to save them?
Deference is book 1 of the Temper trilogy, a scorching hot and dark paranormal romance filled with intrigue and drama. The series is complete!
ALWAYS CHECK THE PRICE BEFORE YOU PURCHASE
NEVER MISS A DEAL – JUST ADD SPICE!