Rochester Mansion ~ Jason Hutchinson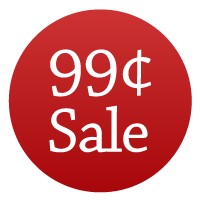 Every so often…window-shopping can be life altering!

Mike was in no position to buy a house. That is, until he stops by to gawk at the dramatic Victorian mansion on the other side of town. $500 and one unattended absolute auction later, Mike finds himself the new owner of Rochester Mansion, a leaky roof, and suddenly, the affection of his ultimate fantasy, Aimee. The eighteen-year-old redhead wants her own chance to see Mike's new place and quickly realizes she's been infatuated with him since the day they met. Oddly enough for Mike, Aimee's BFF Tiff is infatuated with him too. Odd. Mike never was much of a ladies' man and the house seems to be renovating itself!
ALWAYS CHECK THE PRICE BEFORE YOU PURCHASE
NEVER MISS A DEAL – JUST ADD SPICE!