Bi's & Lesbos Vol 3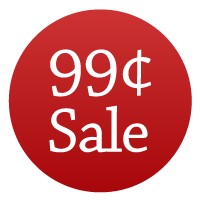 4 Lesbian and Bisexual Erotic Stories
Stories:
Amateur Night by V.A. Gyna
Sally and her undersized half-brother Hermie are strange people. Every weekend they venture forth from Piggott Arkansas to nearby towns. After renting a motel room they fan out to the local saloons.
Mysta Ree by Dee Dawning
Picking up where Angel Love leaves off, Randy weaves his spell of dominance over beautiful black haired, blue eyed Mysta Ree as he had over equally beautiful April and Angel.
The Big Bamboo – Sanky Panky by Laura Ashton
Have Boyd and Walter been searching for dears instead of deer on their so-called hunting expeditions. With the enormity of their husbands' numerous infidelities weighing heavily on their minds, Robin and Carly decide to get away
Slut 4 by La Marchesa
Restive mom attempts to stave off the return of the Beast by adding pornographic films to her and Robert's sex life.
ALWAYS CHECK THE PRICE BEFORE YOU PURCHASE
NEVER MISS A DEAL – JUST ADD SPICE!