Bear's Tangled Love Affair ~ Brittany White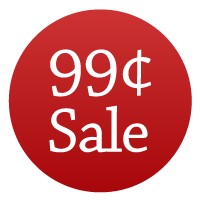 Zoe went through a betrothal ceremony when she was seven to a boy, Daniel, who was destined to be alpha. She promptly forgot about the ceremony and lived her life as she pleased, which included going to the university and earning her law degree. When she returned home to Snow Haven, Daniel was about to be named alpha. He and everyone else expected her to honor the betrothal and go through the mating ceremony with Daniel. Zoe, however, had given her heart to another man. On top of that, she was determined to focus on her career that she had worked so hard for. Her best friend was in love with her betrothed. Zoe was in love with another man. Her betrothed was determined to go through the mating ceremony. Would the spider web of love be untangled before friendships – and hearts – were destroyed?
ALWAYS CHECK THE PRICE BEFORE YOU PURCHASE
NEVER MISS A DEAL – JUST ADD SPICE!