White Tigers of Brigantia 4 Book Box Set ~ Lisa Daniels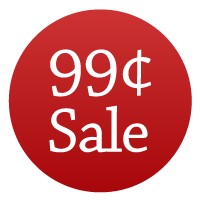 Dive into the complete Paranormal Romance Series full of romance, adventure, and intriguing characters.
The White Tiger Shifter Series is full of magic and dangers as women with magical abilities pair up with white tiger shifter guardians. The code of mystics and the Order of Guardians forbids romantic entanglements, but nature doesn't follow their rules. As different pairs risk their lives to protect loved ones, each other, and a nation, romance is almost inevitable.
Book 1 – Callie's Guardian
Book 2 – Iris's Guardian
Book 3 – Alexis's Guardian
Book 4 – Freya's Guardian
With over 30k per story, you will be rooting for the characters to overcome the danger to find their HEA.
ALWAYS CHECK THE PRICE BEFORE YOU PURCHASE
NEVER MISS A DEAL – JUST ADD SPICE!