Just Business ~ BJ Cuffs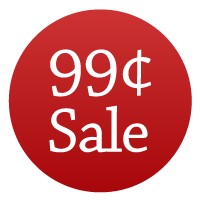 From the mind of BJ Cuffs comes an erotic series to heat things up.
My company is just getting off the ground, something I've dreamed of doing my whole life.
It's hard work, long hours, and takes the kind of perserverance I've ingrained in myself since I was a girl.
But even the hardest working women, need time to play.
And playing is exactly what I like to do.
Deep within the halls of the Dungeon the mild mannered Boss Lady disappears and the Mistress cracks her whip.
My very first conquest?
A man with no moral compass, and far too much money for one person.
Will I break him? Or will he come crawling back to my leather boots, asking for more?
Only time will tell, and I have lots of ways I'm planning to pass that time.
ALWAYS CHECK THE PRICE BEFORE YOU PURCHASE
NEVER MISS A DEAL – JUST ADD SPICE!