My Best Friend's Dad ~ Lydia Hall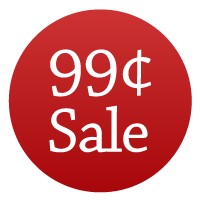 A crush on my best friend's dad cost me my most precious years in college.
I couldn't even consider another guy. I was obsessed with Edward.
Twenty years older, and a ruthless businessman.
Those things should not make it to the list of qualities I want in a man.
And yet, here I am, drooling over him right after I accepted his job offer.
So now, on top of everything else, he's also my boss.
Edward's touch sets me on fire but it would only have to last in the moment.
His arms might be my safe haven, but a future with him is impossible.
I truly believe that, but the positive pregnancy test tells a different story.
It paints an uncertain future that I'd never expected.
The news would destroy every relationship, and my head tells me to run away.
Will he come looking for me if I do?
ALWAYS CHECK THE PRICE BEFORE YOU PURCHASE
NEVER MISS A DEAL – JUST ADD SPICE!