The Vixen ~ C. C. Morian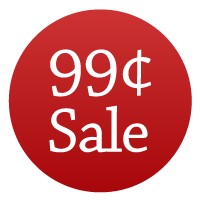 Joanne dreams of meeting the perfect man, a man she will love deeply and who will love her deeply in return. A man who will satisfy both her heart and all her physical desires.
No man has come close. Worse, none of the men Joanne has been with, no matter how much chemistry they shared, were able to satisfy all of her needs. Traveling a path of self discovery, and guided by her inner sensuality, she undertakes a thrilling experiment to solve her challenging dilemma in a unique way. Though she comes to accept her unconventional approach, it leaves her wanting—and needing—more.
When a man comes into her life who may be the key to her ultimate dream, Joanne is forced to learn there is a price to pay for wanting to have it all.
ALWAYS CHECK THE PRICE BEFORE YOU PURCHASE
NEVER MISS A DEAL – JUST ADD SPICE!