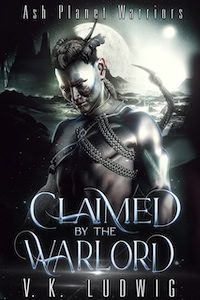 She's the female I can't have. If I take her, she'll die.
As Warlord of the largest tribe on Solgad, my obligations are many. With a new strain of ice fever running rampant among the freeraiders, the team of healers supplied by the Empire is a welcome relief.
Until one of them arrives at Noja with her body begging to be bred, the scent of her heat a dangerous temptation. I save her from a group of rutting Jal'zar warriors, only to lock her in a room with the deadliest of them: me.
I carry a terrible curse.
Every female I touch dies.
No matter how much I long for this woman, I can't let my instincts put Jessica at risk. As a father, neither can I afford to open my soul to what will only end in heartbreak and loss.
I am a male doomed to remain alone.
ALWAYS CHECK THE PRICE BEFORE YOU PURCHASE
NEVER MISS A DEAL – JUST ADD SPICE!