Trapped by Love ~ Lana DeAngeli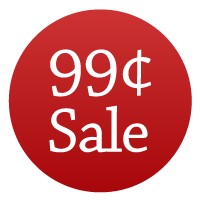 "You were brave tonight, I'll give you that but I want you to burn, Keisha. I want all that cool control of yours gone and the real aching need behind it to beg me to take you…"
The moment he walked in her condo, BBW billionaire Keisha knew that she wanted him. It didn't matter that bad boy ex-military, Detective Hunter Blake who was investigating her money laundering crime was off-limits.
She wanted him.
Everything about his hypnotic green eyes, rugged body and renegade attitude was pulling her in and Keisha found herself falling deeper.
All she knew was that she wanted him holding her, kissing her and possessing her even more than she wanted to him to free her from this mystery she found herself wrapped up in.
And Hunter wanted her- all of her, mind, body and soul…, just like someone else wants her gone.
ALWAYS CHECK THE PRICE BEFORE YOU PURCHASE
NEVER MISS A DEAL – JUST ADD SPICE!