Erotic Humor Volume 3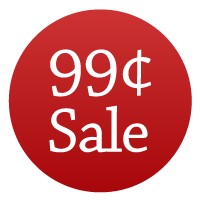 Eight sexy hot, funny stories by 3 authors that will make you smile as you squirm.
Over 100000+ words
AUTHORS: V.A. Gyna, Dee Dawning, Little Dickins
STORIES
SEDUCING A GEEK
3 sorority cheerleaders find themselves simultaneously unattached—something that's never happened before.
SLUMBER PARTY
Tammy's mother and Johnny's father, leave her home with Johnny while they attend a class reunion.
DUPED!
Newlywed, Jamilla Randle's, idyllic life is blown to smithereens when she receives a call from her new husband's other wife.
SWAP
After Lisa runs into her best friend's husband, she hatches a plan to seduce him.
LIPSTICK LESBOS
Shopping for summer wardrobes, California girls, Chloe and Rachel, run into a butch store clerk
SHARING BRENDA by Dee Dawning
Brenda has been through enough relationship drama.
CUNNYLICKING 101 – LYDIA
Oral sex is Jimmy Love's passion.
EEK! I'm a Woman by Dee Dawning
.
ALWAYS CHECK THE PRICE BEFORE YOU PURCHASE
NEVER MISS A DEAL – JUST ADD SPICE!