His on Demand ~ Fiona Murphy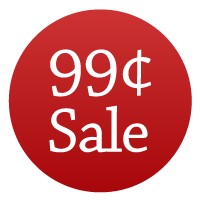 To make my dreams come true, I'll do anything. Including putting up with billionaire jerk Leandros Kaplan. I know it's crazy and stupid to lie to him about being married, but so is the requirement that I have to be to get the job. I'm a 31 year old virgin.
When Leo finds out I lied he wants his pound of flesh in the form of me whenever he wants. It blows my mind, the gorgeous Greek god is so out of my league we don't even play the same game. I'm a plus size not the size zeros who litter his past. I'll give in because I already belong to him but can he ever forgive me for lying or is it the end before we truly begin?
ALWAYS CHECK THE PRICE BEFORE YOU PURCHASE
NEVER MISS A DEAL – JUST ADD SPICE!