Accidental Swingers Box Set: All Four Episodes! ~ Mia Moore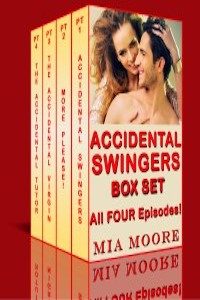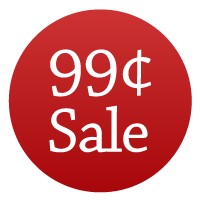 Oops!
On a business trip, Elena and Matt ask about dance clubs. Wires get crossed, and they wind up at Eden— a Swingers Club!
The effect on Elena is electrifying. Everyday people frolicking in uninhibited debauchery throws a switch. She could NEVER be so explicit in public. But then…why does the idea turn her on so much?
When Sophie hits on her that night, her body's response makes her brain go haywire. She's never had lesbian fantasies! When they return home, filthy, smutty thoughts consume her. She can't ignore this… this craving. She has to go back to Eden. … a garden of sensual desires where the more forbidden the fruit, the more luscious the taste.
When Elena's co-workers Amanda and Mila, discover her secret life, they're drawn into the intoxicating debauchery in ways they never imagine!
.
ALWAYS CHECK THE PRICE BEFORE YOU PURCHASE
NEVER MISS A DEAL – JUST ADD SPICE!