The Omega's Forbidden Child ~ Chris Savage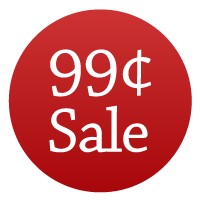 Jacoby never trusted an oracle. They're sneaky wenches, always speaking in riddles. So when a dragon king's wise oracle prophesized that he was going to save the land, he wanted to laugh at them. How exactly would a half-breed with no dragon form accomplish this task?
As fate would have it, he'd cross paths with a prince. His life would never be the same.
Prince Azar wanted a break from the castle and its oppressive atmosphere, so he joined the Royal Guard. So when he meets Jacoby, he's faced with a difficult decision.
A dragon determines his mate on sight. To Azar, it always seemed an unreliable system. What if your soulmate was elsewhere, and you never met?
Or worse…
What if your mate is a male, and an omega to boot?
ALWAYS CHECK THE PRICE BEFORE YOU PURCHASE
NEVER MISS A DEAL – JUST ADD SPICE!