Bimbopedia: The Collection ~ Velvet Rainne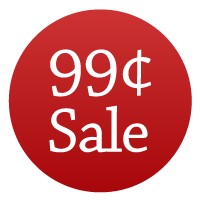 "Punish my @#$%& Wyatt! I'm so sorry for all the things I've said and done…"
With an abusive upbringing, student debt, & and harsh treatment from every female in his life, Wyatt has been living in his own personal hell. But meeting a random stranger changes his life overnight, giving him the gift to make an editable wiki database to turn any woman into a submissive bimbo goddess!
With the powers of his new website, even the college hottie, his gorgeous blonde boss, petite Asian teacher, twin house mates and the beautiful woman of the house will be screaming his name! They have been tormenting him since he could remember but now Wyatt calls the shots. The stranger helps Wyatt extract his revenge, but it's just the beginning of the big picture…
"…all too easy, just click it and stick it."
ALWAYS CHECK THE PRICE BEFORE YOU PURCHASE
NEVER MISS A DEAL – JUST ADD SPICE!