Lessons in Lust (Books 1-3) ~ Bella Beaumont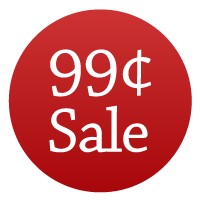 Ms. Maddock wants to help her flunking student. Trent Lewis wants to help her learn her place.
Raquel Maddock doesn't have control of her classroom when Trent Lewis is there. A young man half her age shouldn't turn her on, but he checks all the boxes: handsome, tattooed bad boy, mysterious, and judging by that insane bulge in his skinny jeans…
Trent likes to keep to himself and work on his motorcycle in auto shop. But Ms. Maddock wants to help him raise his grades. When she shows up at his house for a tutoring session, Trent takes one look at her curvy body and realizes she needs some disciplining of her own.
Ms. Maddock needs to learn her place. And she's more than happy to learn some lessons from her dominant, controlling student along the way…
ALWAYS CHECK THE PRICE BEFORE YOU PURCHASE
NEVER MISS A DEAL – JUST ADD SPICE!