Game of Bimbos: The Collection ~ Velvet Rainne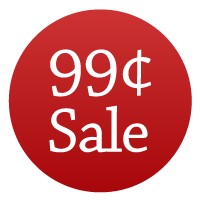 "Bring on the Bimbos!"
The Queen of Solice has passed away, leaving a seat at the right hand of the King vacant. King Bjorn issues a royal decree; summoning all available noble ladies to participate in the game of bimbos. The victor of the games will become Queen and sit upon a newly fashioned throne made of the toys of all the unworthy contestants.
With the chance of power and status, several royal houses go all-in preparing their gorgeous bimbo daughters to participate in the games. All the house's available resources are brought to bear, training the submissive brats to do what they are meant to – please men.
It will take many months for the King to make his decision, and with all the noble houses competing for a claim to the throne, the danger is immense. But when it is done, who shall claim the bimbo throne?
ALWAYS CHECK THE PRICE BEFORE YOU PURCHASE
NEVER MISS A DEAL – JUST ADD SPICE!