Women's Fantasies Volume Four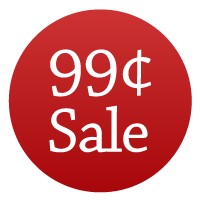 Seven story Anthology from Bestselling Women's Fantasy series.
100,000+ words.
AMATEUR NIGHT – V.A. Gyna
Sally and Hermie are off on one of their weekly treks. You won't believe the mischief they cause on Amateur Night.
SLUT! 3 by La Marchesa
Unfortunately the BEAST has returned—and he wants his SLUT humiliated.
MILE HIGH 2 by Felicia Rose
Greg and Krista decide to extend their interlude in a nearby airport hotel with the addition of Karen a friend of Krista's.
BATHING SUITS OPTIONAL – LA MARCHESA
When Steven and Lisa attend a big pool party presented for Hollywood's most beautiful people, they learn, that bathing suits are optional and that's not all.
CUNNYLICKING 101 – Mary Jane by V.A. Gyna
Oral sex is Jimmy Love's passion. ANGEL LOVE by Dee Dawning
Picking up where April Showers leaves off.
SEX ORGY by C.K. Ralston
Book Three of popular Sex Game Series.
.
ALWAYS CHECK THE PRICE BEFORE YOU PURCHASE
NEVER MISS A DEAL – JUST ADD SPICE!