Women's Fantasies Volume Five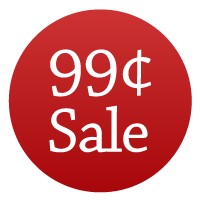 Anthology from Bestselling Women's Fantasy series.
Cunnylicking 101 – Diana- V.A. Gyna
Oral sex is Jimmy Love's passion. He's a self-proclaimed cunny-licker.
Seducing a Geek- Dee Dawning
Three sorority cheerleaders find themselves simultaneously unattached
SLUT 4- La Marchesa
Restive mom attempts to stave off return of the BEAST by adding pornographic films
The Big Bamboo– The Grotto Dee Dawning
Have Boyd and Walter been searching for dears instead of deer.
Lipstick Lesbos- V.A. Gyna
Chloe and Rachel, run into a butch clerk who's rude to Rachel and makes a pass at Chloe.
Boss's Super Hot Wife- Dee Dawning
Johnny Fullmer's taken aback when his boss asks him to help, his wife, Márin.
Dude Ranch from Hell– Lily -La Marchesa
Five years in a Penitentiary or six months as a sex-slave at bdsm dude ranch.
Perfect Streak- Lexington Manheim
Hildy, Susan, Cindy, and Dara don't have a stitch on at school.
.
ALWAYS CHECK THE PRICE BEFORE YOU PURCHASE
NEVER MISS A DEAL – JUST ADD SPICE!