Women's Fantasies Vol Six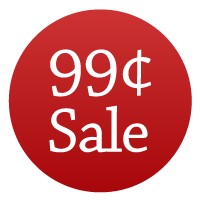 An Anthology about Women's Fantasies. Over 100,000 words.
Stories:
1. By the Book by Felicia Rose
Danny's surprised when his comely wife proposes a game to engender excitement into their sex life.
2. Belladonna's Submissive 21st Birthday La Marchesa
For Belladonna's whole life, from a young age, she was obsessed with sex.
3. Mysta Ree Dee Dawning
Reintroducing her to the alluring, exciting, glamorous life of a high priced call girl, Mysta's anxious to please Randy
4. Swap V.A. Gyna
Lisa's hunky boss is the bait as she devises a plan for a partner swap
5. Show Off Lexington Manheim
Rod's only trying to be a good boyfriend by indulging Violet's fantasy—letting her drive him around the city in her car naked
6. Playtime with Sera Dee Dawning
Sera's husband Marc runs into his roommate from college, who happens to be Sera's ex-husband.
7. A Sapphic Convert Dee Dawning
ALWAYS CHECK THE PRICE BEFORE YOU PURCHASE
NEVER MISS A DEAL – JUST ADD SPICE!