Threesomed 5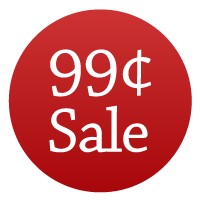 Seven sexy stories: 100,000 words,
STRANDED by Denyse Bridger
What begins as an idyllic cruise for four friends becomes a nightmare…
BIRTHDAY GIRL GETS BANGED by Little Dickins
What starts as a show me yours and I'll show you mine evolves into a rollicking sexfest.
SEX GAMES BY C.K. RALSTON
After seven years of marriage, Ellen wonders if wife swapping can bring excitement back to their sex life?
BELLADONNA'S EROTIC 18TH BIRTHDAY by La Marchesa
Look out world, Belladonna's ready to party.
THE BIG BAMBOO – THE GROTTO by Dee Dawning
Have Boyd and Walter been searching for dears instead of deer on their so-called hunting expeditions. Robin and Carly take a Caribbean hunting trip of their own.
PLAYTIME WITH SERA by Dee Dawning
Is this a case of fuzzy math where one plus one equals three?
XMAS XCHANGE by Serles
Have sex with your best friend's wife for Xmas?
.
ALWAYS CHECK THE PRICE BEFORE YOU PURCHASE
NEVER MISS A DEAL – JUST ADD SPICE!