Threesomed 4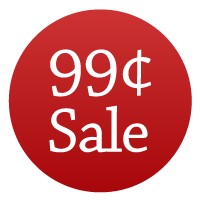 Seven ssexy menage & multi-partner stories
Six authors
Dee Dawning, Little Dickins, Lexington Manheim, V.A. Gyna, Felicia Rose
Stories:
1.Party Time by Little Dickins
What starts out as a show me yours and I'll show you mine evolves into a rollicking sexfest
2.Mysta Ree by Dee Dawning
Picking up where Angel Love leaves off, Randy weaves his spell of dominance and protection over beautiful Mysta Ree as he had over April and Angel.
3.Show Off by Lexington Manheim
Rod's only trying to be a good boyfriend by indulging Violet's fantasy—letting her drive him in her car, naked.
4.Swap 2 by V.A. Gyna
Following Saturday's hot time aboard her Boss's yacht, Lisa's friend Jenna invites her to dinner at her home. What will they do?
5.Naked Research by Dee Dawning
6.Mile High 2 by Felicia Rose
7.The Big Bamboo – Part 1 of 2 Sanky Panky by Dee Dawning
.
ALWAYS CHECK THE PRICE BEFORE YOU PURCHASE
NEVER MISS A DEAL – JUST ADD SPICE!