Threesomed 4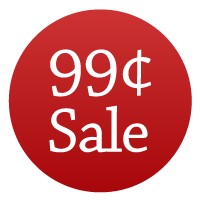 Seven super hot menage & multi-partner stories by Maidenhead Publishing: 100,000 words, over 500 pages
Stories:
1. Party Time by Little Dickins
The morning after their fun sexy slumber party, Tammy, Johnny and Becky invite three sexy, new girls and three handsome, new boys to an improvised birthday party. What starts out as a show me yours and I'll show you mine evolves into a rollicking sexfest
2. Mysta Ree by Dee Dawning
Picking up where Angel Love leaves off, Randy weaves his spell of dominance and protection over beautiful black haired, blue eyed Mysta Ree as he had over equally beautiful April and Angel.
3. Show Off by Lexington Manheim
4. Swap 2 by V.A. Gyna
5. Naked Research by Dee Dawning
6. Mile High 2 by Felicia Rose
7. The Big Bamboo – Part 1 of 2 Sanky Panky by Dee Dawning
.
ALWAYS CHECK THE PRICE BEFORE YOU PURCHASE
NEVER MISS A DEAL – JUST ADD SPICE!