The Trinity ~ Bryce Evans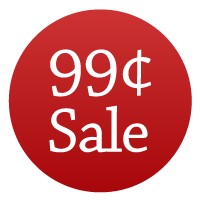 When Adrianna McDonald finds out that she's The Trinity, a mythical woman who is part wolf, vampire, and witch; it throws her life into a tailspin. Legend has it that with her unique powers, she's destined to bring peace to the raging war between all three sides, but even she doesn't know how she'll do it.
To top off the life-altering news of her destiny, she comes face to face with two of the strongest Alpha males around and her inner female sits up and takes notice. Realizing that the two men are her mates, and despite the fact that Cade Maxwell is the leader of a werewolf pack, and Samson Ward is the head of the local vampire clan; Adriana finds herself falling in love with both men.
.
ALWAYS CHECK THE PRICE BEFORE YOU PURCHASE
NEVER MISS A DEAL – JUST ADD SPICE!