The Devil Makes Three ~ Evelyn Vox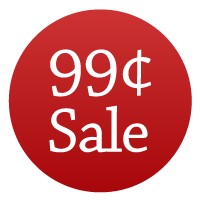 LEXIE
I know what you must think of me.
You're going to think I'm a whoring trophy wife.
You have to believe me when I tell you, I do love my husband. I tried to stop it. I tried to resist him.
But there was no resisting Derek Drake. And if you were me, you wouldn't have been able to, either.
DEREK
As long as I can remember, the beast has been inside of me. It's a monster with dark desires and carnal needs. When it sees something it wants, it won't be denied. Alexandra Hale was a Princess, a spoiled brat who needed to be taught a lesson. The moment the beast saw her, it claimed her. It was only a matter of time before it got out and took her. It didn't help that she so clearly wanted to be taken.
.
ALWAYS CHECK THE PRICE BEFORE YOU PURCHASE
NEVER MISS A DEAL – JUST ADD SPICE!