The Dare ~ Victoria Rush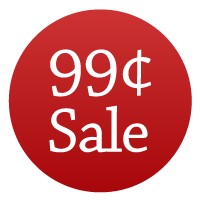 When Jade boasts to her sex therapist friend Hannah about her level of self-control, Hannah makes her a bet. If she can withstand Hannah's remote stimulation at various public events, Hannah will pay for an all-expense paid trip to Bora Bora.
Jade's first test is sitting through an entire church service with Hannah teasing her by remote control. As she participates in the various readings and singing of hymns, Jade finds it increasingly difficult not to surrender to the pleasure emanating inside her.
Her next challenge is to sit quietly in a library surrounded by two very attractive visitors. While Hannah slowly raises the level of stimulation from a nearby table, Jade struggles to control herself as her seat mates begin to notice her squirming in agony.
Just when she thinks it can't get any more difficult, Hannah asks her to be a model at a nude figure painting class.
ALWAYS CHECK THE PRICE BEFORE YOU PURCHASE
NEVER MISS A DEAL – JUST ADD SPICE!