The Best of Dee Dawning Volume Two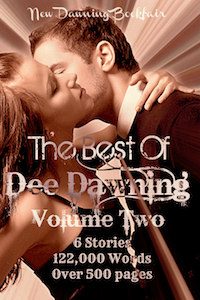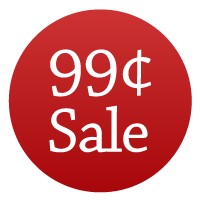 124,000 words Includes Three Novels and one Novelette
Stories
Naked Research
At 36, popular erotic romance author, Rebecca Roth is no youngster, but she still turns heads when she wants to, and tonight she wants to.
A Dangerous Game
Many men and lovers pass through Loretta's life, but three stand out: Vinnie, a slick Four Queens pit boss, Gary, a young, impressionable co-worker, and last, Bobby, a handsome, college student.
Bananaz
Bananaz II
French Kiss
An admissions department snafu pairs a lovely African American girl in the same dorm room with a blond blue eyed Frenchman
But just when things start really heating up, cruel fate steps in at Christmas vacation, when, after a second snafu, the lovebirds are separated the by an ocean of despair—the Atlantic Ocean.
Angel Love
Picking up where April Showers leaves off, Randy weaves his spell of dominance and protection over beautiful Angel too.
ALWAYS CHECK THE PRICE BEFORE YOU PURCHASE
NEVER MISS A DEAL – JUST ADD SPICE!