SLUT! Reader ~ La Marchesa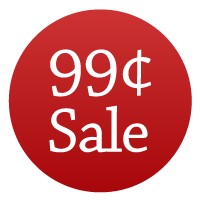 An Anthology of the very popular SLUT series by the Very popular La Marchesa
4 stories 56000 words
250 pages
EXCERPT
I'd never done anything this crazy. Meeting a man—a stranger—without even knowing what he looks like. Yet here I was, waiting, for him to pick me up at a bus stop, anxious, but excited, filled with apprehension and…need.
The scheduled bus stopped and the people who'd been waiting, climbed aboard. I glanced at my watch. He'd said one o'clock and it was a quarter after. He'd better hurry, I don't have all day.
Finally, alate model SUV pulled up to the curb and rolled down the passenger window. A pleasant looking, thirty-something, blue-eyed man with a sandy colored receding hairline and a flirty smile leaned over. "Are you 'restive mom'?"
I nodded and rose. I was about to do it. My nipples swelled and between my legs, warmth emerged.
ALWAYS CHECK THE PRICE BEFORE YOU PURCHASE
NEVER MISS A DEAL – JUST ADD SPICE!