Night Moves ~ Lauren Milson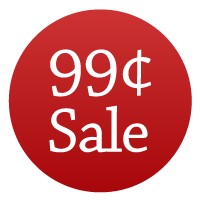 How did I end up alone in a hotel room with the only man I've ever wanted – my dad's best friend?
Bad luck follows me. Within twelve hours, I had the cops called on me, my car broke down, and my on-campus apartment isn't ready yet.
But my luck changes when my dad's friend offers to lend a hand.
Big, strong, powerful. Chris is the only man I've ever wanted. I want him to see me as something more, so I put on a curve-hugging white dress and ask him to drive me to a party on campus.
My plan worked a little too well, and when some frat jerk tries something with me, Chris goes into ultra-protective beast-mode.
He says I'm his. That no one is allowed to put a hand on me but him.
But does he want to protect me – or something more?
ALWAYS CHECK THE PRICE BEFORE YOU PURCHASE
NEVER MISS A DEAL – JUST ADD SPICE!