Neighborhood Hucow Milf ~ Clarabelle Hucow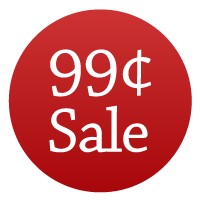 Alexis buys a new house after she gets divorced, and is surrounded by younger men who have their eye on the neighborhood milf.

She wears her bathing suit around her pool, finding every excuse for them to admire her until they're practically obsessed with her.

And then she invites them all over for a pool party, where the drinks flow and inhibitions go away. The conversation takes a naughty turn, one thing leads to another, and eventually they're all in bed together.

"It's so sweet." Mike says, consuming her creamy white liquid gold straight from the source. They're starving to the point of being insatiable, and eager to share her delicious nectar.

Neighborhood Milf Hucow involves an MMMF scene with enough gulping, drinking, and feeding to fill the bellies of three very hungry men.
ALWAYS CHECK THE PRICE BEFORE YOU PURCHASE
NEVER MISS A DEAL – JUST ADD SPICE!