Mated to the Clan – A Paranormal Reverse Harem Romance ~ Jade Alters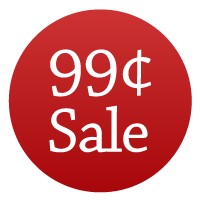 One girl for every Bear Clan.
When Ellison Harper moved into her own apartment the first thing she found out was that the new super was super hot.
Not only that, but the only thing not hard about his roommates will be having to look at them.
But a whole stable of hot guys living below her soon brings some complications as the guys' shifter secrets begin to be revealed.
Now she's got a whole new world of paranormal and paramilitary trouble to contend with.
Lucky for her, Zain, Marcus, Drew, and Cole are more than able to keep her safe.
After all, once this bear clan gets a first taste of their true mate there isn't anything that will threaten their chance to get a second, or third, or fourth….
ALWAYS CHECK THE PRICE BEFORE YOU PURCHASE
NEVER MISS A DEAL – JUST ADD SPICE!