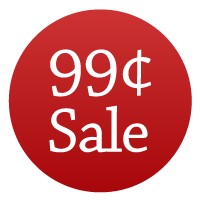 With the elections coming up and his father wanting a seat in Parliament, Leandro Christopoulos needed to reinvent his public image from playboy underground motor racer to boring upright role model.
The solution: Bobby Granger. Bobby, which was short for Roberta, supposedly the smartest girl in school and recently voted as Young Philanthropist of the Year.
Unfortunately, she was not his type – snarky, old-fashioned, bookish, and most importantly of all – the kind who needed to be in love before going to bed with a guy.
High maintenance was his first thought. Find another girl was what his initial instincts told him. But then Leandro accidentally saw her naked, and he knew he was just going to have to lie about falling in love with her.
ALWAYS CHECK THE PRICE BEFORE YOU PURCHASE
NEVER MISS A DEAL – JUST ADD SPICE!