Jungle Inferno ~ Desiree Holt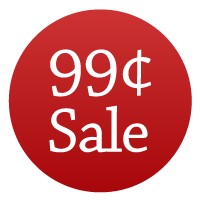 For Faith and Mark, the telepathic connection they'd shared for years was nothing compared to the scorching physical connection they realized as adults. From the first moment they came together, their relationship made the world's epic tales of love pale in comparison. Together they explored each other's deepest, darkest desires. But now Mark, a survivor of an ambush to his Delta Force team, is a prisoner of a terrorist group in the Peruvian jungle, and his telepathic communication with Faith is his only contact with the world. While she searches for help to save him, they survive on dreams of one another that defy boundaries. In the Phoenix Agency—a top notch security agency run by five men who served their country and rose from the ashes of war to serve again—Faith sees the strength and support she needs to rescue Mark. But will she be able to persuade the men of Phoenix to undertake a treacherous mission and bring Mark back to her arms?
ALWAYS CHECK THE PRICE BEFORE YOU PURCHASE
NEVER MISS A DEAL – JUST ADD SPICE!