Iris and the Secret Library ~ Shu Daizi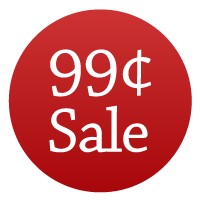 This is the first book of a new story in the Bright Hall universe. Iris is an awkward geeky woman who gives up on her parents' plans and strikes out on her own when she decides to go to graduate school. Her plans fall apart when she loses her funding. Forced by circumstances into taking a job at the Bright Hall Academy library, she is surprised to find her life becoming sexually charged in a way she never expected.

These books are a story-first tale of romance and sexual delight in the Bright Hall universe. This first book lights the fuse on a slow-burn erotic journey that will culminate in the books to come. It includes erotic scenes, mainly among women only, and hints and much more explicit excitement in the future.
ALWAYS CHECK THE PRICE BEFORE YOU PURCHASE
NEVER MISS A DEAL – JUST ADD SPICE!