Hot-Swapped Wife ~ Belinda LaPage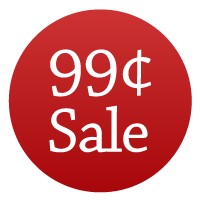 Imagine a world where anybody could have your wife.
Augmented Reality—software that can change you see; it's blurring the lines between fantasy and the real world. Place yourself in a Hollywood blockbuster, make your boss the villain, star alongside the hottest celebrities.
You can even turn your wife into a porn star…if that's what turns you on. With Heaven Sent, the future of taboo fantasy is already here.
Dane could scarcely imagine Paige with another man, but it's so real, like she's right there on the porn set. Watching her work with such a big man, hearing how much she loves being dominated by his size, ignites in Dane a powerful, unsuspected fantasy.
Lucky it's all just make-believe. Isn't it? Heaven Sent will stop at nothing to make their Augmented Reality a success.
Hot-Swapped Wife is the first sizzling book of the Heaven Sent Chronicles.
ALWAYS CHECK THE PRICE BEFORE YOU PURCHASE
NEVER MISS A DEAL – JUST ADD SPICE!