Guardians of Lunar Wasteland ~ Dalia Wright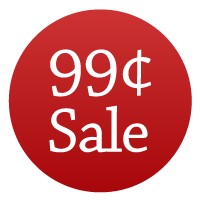 In the Lunar Wastes, there is a mystery waiting to be solved.
A deadly enemy that seems to originate from the cold plains. A guardian race that routinely sacrifices all to stop the Shadows from swarming and destroying everything they touch. And a small group of hero wolves and witches, who seek to solve the mysteries, and end the threat once and for all… boosted by intense passion and new love.
ALWAYS CHECK THE PRICE BEFORE YOU PURCHASE
NEVER MISS A DEAL – JUST ADD SPICE!