Gold Star ~ Lana Love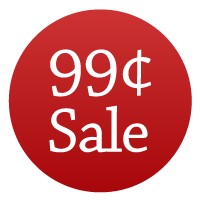 I'm that actor. The one with the famous gold statue and a bad reputation. You know who I am — the paparazzi makes sure of it.
For the first time in a long time, I meet a woman who's not impressed with my fame. Hell, she doesn't even know who I am.
After I nearly kill my career, Kate sparks the magic I thought I'd lost and inspires me to perform like I never have before.
She's not one for settling down, but the more I'm around her and exploring her delicious body, the harder I fall for her.
Her living with me was supposed to be a temporary favor for a friend, but making this a permanent arrangement is more important than winning another gold statue.
Gold Star is a steamy 20K novella featuring a luscious heroine and the movie star who fights to make her his leading lady.
ALWAYS CHECK THE PRICE BEFORE YOU PURCHASE
NEVER MISS A DEAL – JUST ADD SPICE!