Tied ~ Candi Kush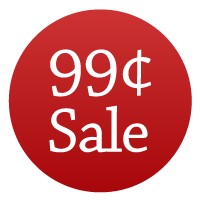 My name is Emily, but that's as close as you'll get to knowing anything about me. Nobody close knows who I really am either. All they see is a prim and proper blonde eighteen year old rich girl.
Nobody that gets within a foot of my personal space knows the real me. Not that there are many people close to me.
I couldn't stand the dumb things the other girls at my school talked about. I don't really have any friends in real life.
But online? Everyone knows who I am.
I'm a badass. A rogue.
A thief, and no one has ever caught me…
…until I meet Brick.
ALWAYS CHECK THE PRICE BEFORE YOU PURCHASE
NEVER MISS A DEAL – JUST ADD SPICE!