One More Time ~ Rye Hart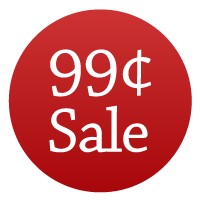 Rhett was my high school love.
He took my V-card then broke my heart before joining the SEALs.
Now, it's our ten-year reunion on a Caribbean cruise.
And he's my next-door roommate.
My BFF volunteered me for a charity dating auction on the ship.
And Rhett's sharing the stage with me.
He says he wants me back.
That he's the one for me.
So, I'll play a little game with him.
And he's more than happy to oblige.
Whoever raises the most money can do anything they want with the other for one night.
I want to make him pay for breaking my heart years ago.
But what if I fall for him all over again?
70,000+ words in this full-length standalone romance. Bonus content after the main story, including never before released 50,0000+ word step brother romance: My Hot Stepbrother. Grab your copy today.
ALWAYS CHECK THE PRICE BEFORE YOU PURCHASE
NEVER MISS A DEAL – JUST ADD SPICE!