Hedonism Jitters ~ Mia Moore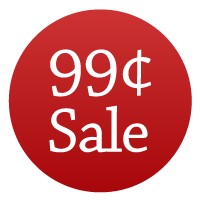 From Best Selling Author Mia Moore…
Sometimes, you're better off not making open ended promises…
When Keith went into surgery, Lori promised him that when he recovers, they'll go on a trip together…anywhere he wants to.When she finds out he wants to go to a Swingers Resort, she loses it. She had always been 'big' but after years of marriage and two kids…well, there's even more of her to love. How in the world could he expect her to go to a nude beach?And what kind of slut does he think she is? There's NO WAY she's going to mess around with total strangers. No. Way.
Really?
ALWAYS CHECK THE PRICE BEFORE YOU PURCHASE
NEVER MISS A DEAL – JUST ADD SPICE!