Club Red ~ Lolita Lane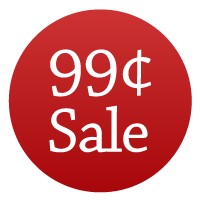 I was tired of being hurt. I was tired of being unappreciated. I was tired of being cheated on with some skinny bimbo in hot pants because she was so much thinner than me. I was tired of it all.
When I shared in confidence that I was done with relationships but desperately missed the touch of a man, my friend Erica talked me into coming with her to the hottest underground club in the city – Club Red. Where no fantasy is too taboo, and no strings are attached.
I had no idea what to expect as we entered the club that night.
In Gaius, the dark, mysterious man who captured me in every way a woman can be captured, I found my greatest challenge, and my deepest weakness. I found passion unlike anything I'd ever experienced. I'd found the key to my existence, and the undoing of everything I'd built inside of myself.
ALWAYS CHECK THE PRICE BEFORE YOU PURCHASE
NEVER MISS A DEAL – JUST ADD SPICE!