Every Man's Fantasy ~ Lauren Wood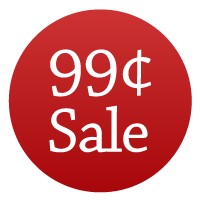 She's the only woman who has ever told me no.
So, of course, I can't stop thinking about her.
I'm the best quarterback in my college's history.
Best numbers, best plays.
That gets me what I want, anything I want, except what I need…new girl Kimberly.
At some point, not sure when my priorities changed.
My football career was on the line, but it was her that kept me up at night.
I had to have her, convince her.
She had to feel it too.
She wanted it just as badly. I knew she did.
I just had to get her to say yes. Repeatedly, until she couldn't refuse me again.
I lost sight of everything. My life was spinning out of control.
Kimberly flipped the script, I messed up, and now, I wasn't sure if I'd lost her for good.
How could one kiss change everything and another destroy it?
ALWAYS CHECK THE PRICE BEFORE YOU PURCHASE
NEVER MISS A DEAL – JUST ADD SPICE!