Caroling And Mistletoe ~ Lauren Milson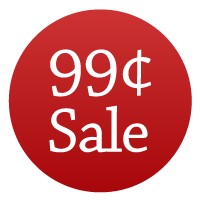 I've always had a huge crush on my dad's college friend.
So when Dad tells me he's invited David to spend the holidays with us in New Orleans, I'm beyond thrilled.
I can't wait for him to wrap me up in his safe, warm embrace.
I can't wait for caroling in Jackson Square.
I can't wait to see his possessive streak come out when other men look at me.
Wait a sec…what?
I never thought he'd see me as more than his friend's daughter.
Off-limits in every single way.
Turns out I was wrong…very wrong…
Now he's telling me I'm his. He's telling me he is never letting me go.
It's everything I've ever wanted.
It's everything I've pined for and more.
But I know the holiday season can't last forever…
Even if he tells me my forever is with him.
ALWAYS CHECK THE PRICE BEFORE YOU PURCHASE
NEVER MISS A DEAL – JUST ADD SPICE!