Billionaire's Intern ~ Claire Angel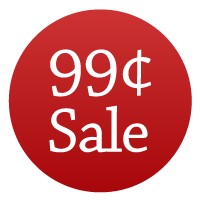 I never imagined that I would be this girl, drooling over my boss. But I was. I wanted that devilishly-hot man standing at the podium hiding his ripped body underneath his suit…
He was magic. His amazing brown eyes pierced my soul with each stare.
He was just as I'd fantasized. Virile, charming, with a streak of naughty.
And worst part he knew exactly what I need.
His hands were seemingly everywhere and he pressed his chiseled body against me.
His aroma took over my senses and I gave into the attraction.
I was trapped by the way he looked at me every time.
Whole world knew his reputation. And just like a love-struck teenager I ignored this all like I never knew anything.
He was a well-known notorious womanizer.
I wanted him so bad until I had gotten with him under false pretense and I wasn't the only one…
ALWAYS CHECK THE PRICE BEFORE YOU PURCHASE
NEVER MISS A DEAL – JUST ADD SPICE!